Welcome to the Weirdness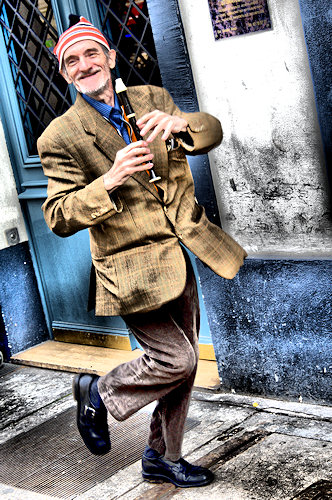 Hi everyone. We're living in excting times. The
D800
has just been released, as has the
iPad 3
. Street photography has never been so popular and technology has never been rushing ahead as quickly as it is today. As I said, exciting times.
A bit of background, and an apology. The latter first. Sorry about the appearance of this blog. When I have an idea, I execute, and that isn't boasting. Normally impatience, a sort of blind enthusiasm and a good dose of sheer stupidity drive my creative decisions. I pay the price.
Hence the raw,
Blogger
-created blog I'm offering you today (complete with sexy
Blogger-bar
up top!!!) in my rush to get new content out there. Some of you will hopefully understand what's driving this. Changes will come, and they'll come quickly. It may end up looking suspiciously
like this
. In the meantime, enjoy the crudity - it's all part of the creative process and I 'assume' it, as the French would say.
Raison d'Être
So a bit of background to let you know where you are, and why you might want to hang around.
Nikon
gear. Personally, my motivation for photography has nothing to do with the equipment and everything to do with 'the eye'. So why this insistence on
Nikon
? Because I think I owe them one.
I love everything about
Nikon
; the cameras, the lenses, the look, the feel and yes, even the name does it for me.
As a disclaimer, in the end I would take my photos with whatever equipment came to hand, and frequently do, but this blog is a homage to the brand which lets my street photography shine and I don't intend changing any time soon.
Welcome, One & All
Nikon
, or aren't interested in their gear, this blog can still be for you, as the majority of the stuff I'll share here will be pure street photography, where the actual camera is irrelevant; either you have 'the eye' or you don't, and what you happen to be cradling in your hand is irrelevant. But as I've claimed that the equipment is irrelevant for so long now, I'm getting a bit fed up with NOT being a bit of a geek, as I actually love my camera with a vengeance, and so I'm now giving myself an official platform to chat about it to my heart's desire, whatever anyone may say.
Don't feel alienated or sore if you're a
Canon
or
Sony
or
Pentax
or
Leica
or
Panasonic
or
Olympus
or
Samsung
or
Lomo
or
Box Brownie
fan - me too! These companies produce fabulous cameras and will allow your street photography to shine just as well (ok, almost, he he ;~S ) as
Nikon
, and 90% of what I'll post here should be of interest. But there will be a definite
Nikon
slant, discussing the features of the cameras I happen to be using, the pros and cons, my favourite techniques, but above all, street photography,
pur et dur
, again as the French would say.
I'm no technical wizard, I'm a street photographer, so you won't be getting any geeky graphs about god-knows what technical specification. I look at images, not graphs, and I humbly advise you to do the same if you want your street photography to be worth anything at all.
The French Connection
Sometimes I don't even take a camera with me when visiting an exciting and exotic foreign city. You might think that's crazy, but that's because you don't know about my relationship with the French capital. It goes deeper than geography or demographics.
It's a visceral thing, and I would almost be betraying my adopted home, which has saved me more than once, if I pointed my lens at any other city with the same love I feel for this place. Crazy and stupid, I know, but that's the way it is, and I
assume
it!
My Story
iPhone
Paris street photography, I do private Paris photo, history and curiosity tours for enthusiasts, I have published
hundreds of street photography tips videos
on
You Tube
and, well, I'm nuts about the topic and can't wait to start chatting with you guys about it.
Comments are absolutely vital to this project. So please comment! Welcome to the weirdness of my world, and I mean that most sincerely, the welcome and the weirdness, because life's like that!
Sab, Saturday, 24th March, 2012 (for posterity, we'll be getting to know each other quite well, so let's note this important moment for the records)
P.S. This blog is, in the end, all about cutting edge street photography, where I'll be competing with the masters of many decades ago (it's not really a competition, of course) to create images which count. I'll probably come out wanting, but in the end, it's all about the photography. By that I mean the images, not the grains or pixels, much as I love 'em. What I really wanted to say here (getting to know me already?) was that you may have noticed a certain preponderance for doggies in the introductory shots above. This is not a coincidence. I'm currently embroiled in a delicate process of convincing partner that I really should, at the ripe old age of 46, have the dog I never had as a kid. Someone to keep me company on my long perambulations around the city I'll be showing you. Watch this space, and watch out for doggy doo-doos, although I'll definitely be clearing up after any unfortunate events, promise. Oh, and if you've made it this far,
thanks
!